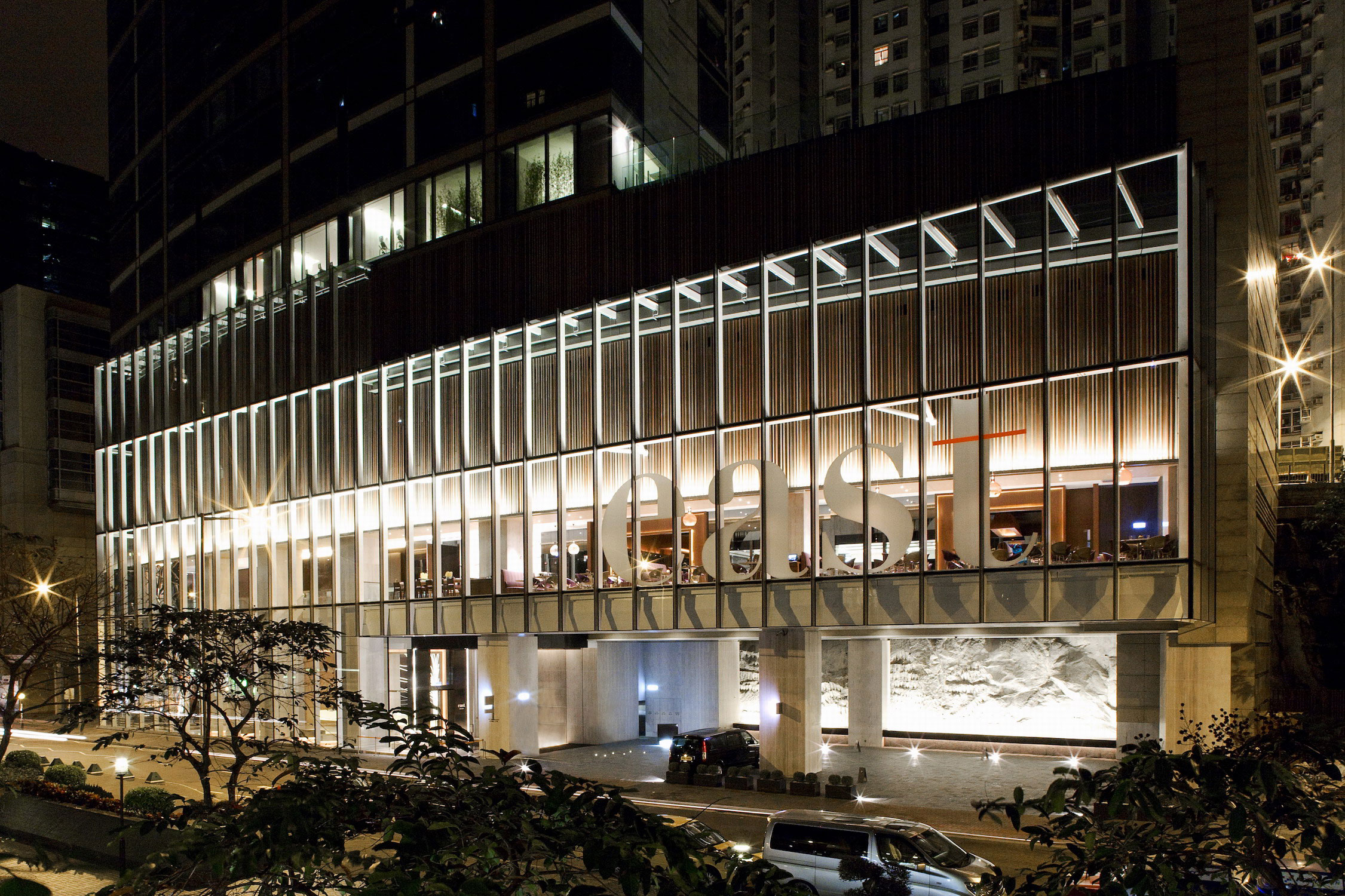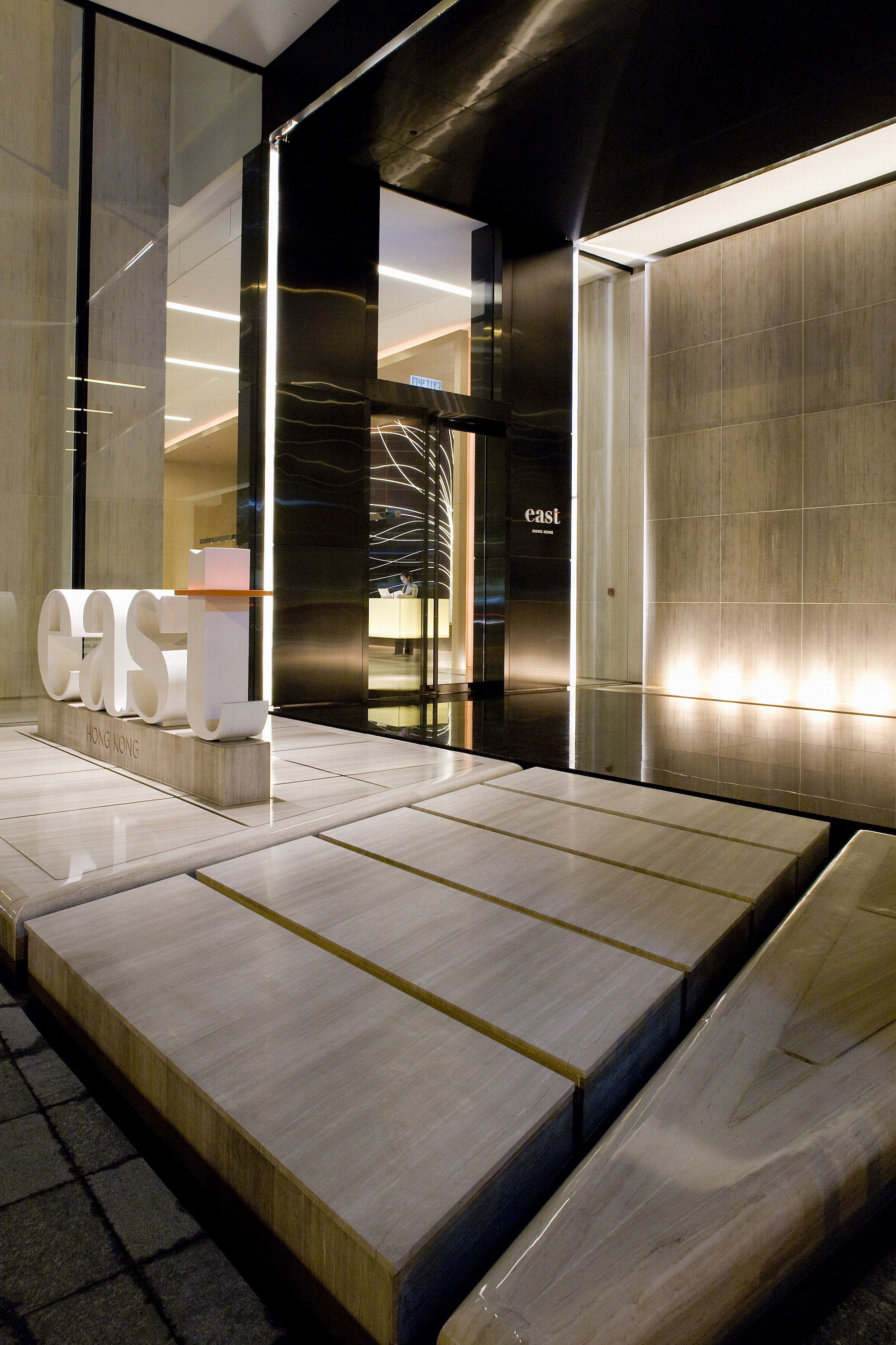 Yin and Yang: A serene, 35ft. long, back illuminated reception desk cantilevered from a single column, vs a glass grand stair with a labyrinth of steel and wood to symbolize the energy of Hong Kong.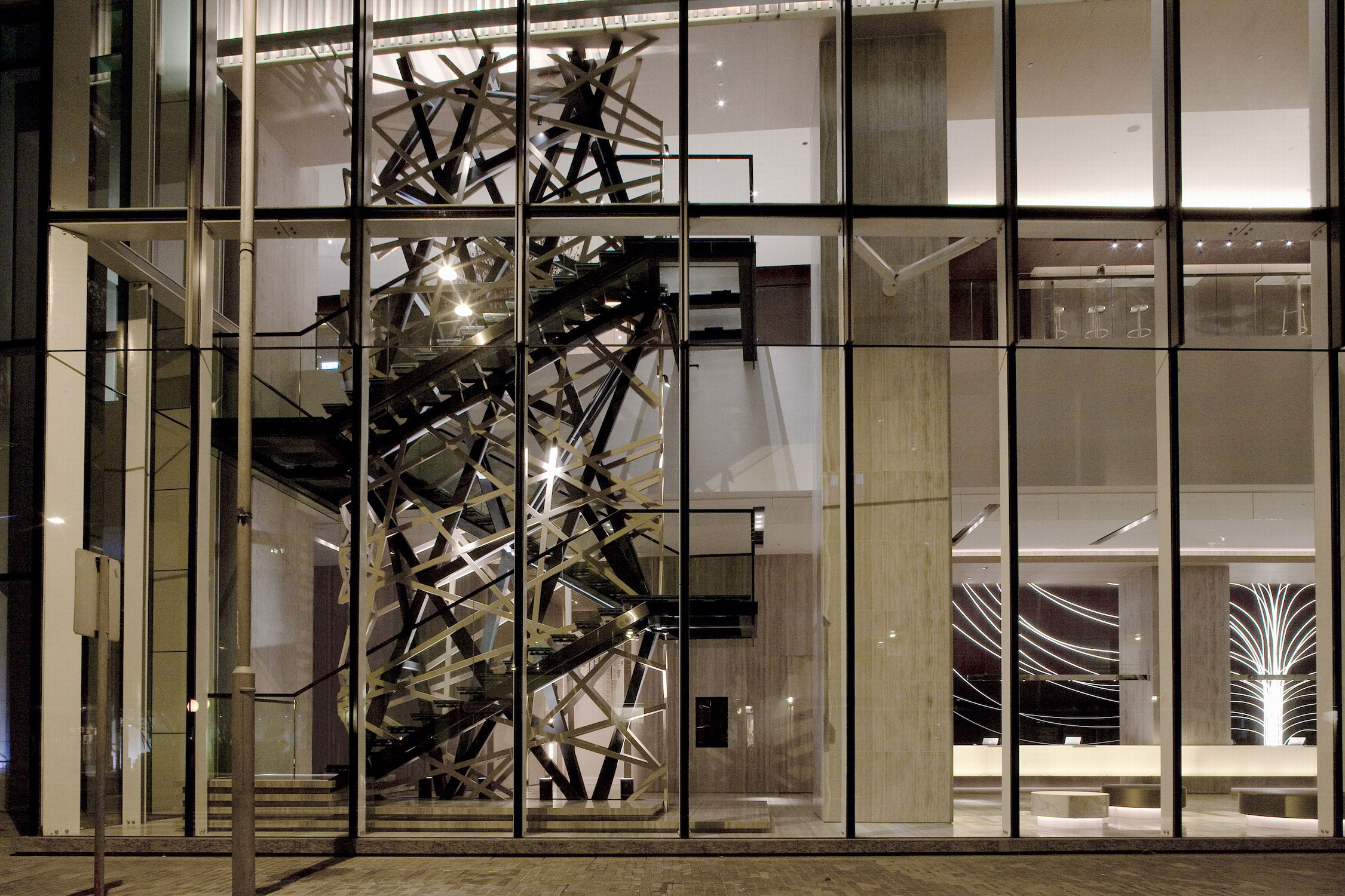 Playful Chinese elements: Chinese characters for floor number indication, a backlit Contemporary Chinese landscape painting as the reception backdrop.
Consistent and simple material palette serves to unify all the outlets and guest rooms and provide a calming, Eastern touch.