Occupying the space of a soccer field, the site measures 74m x 47m. The fish lantern measures 37m x 16.6m high x 9m, and consists of over 2,500 small lanterns.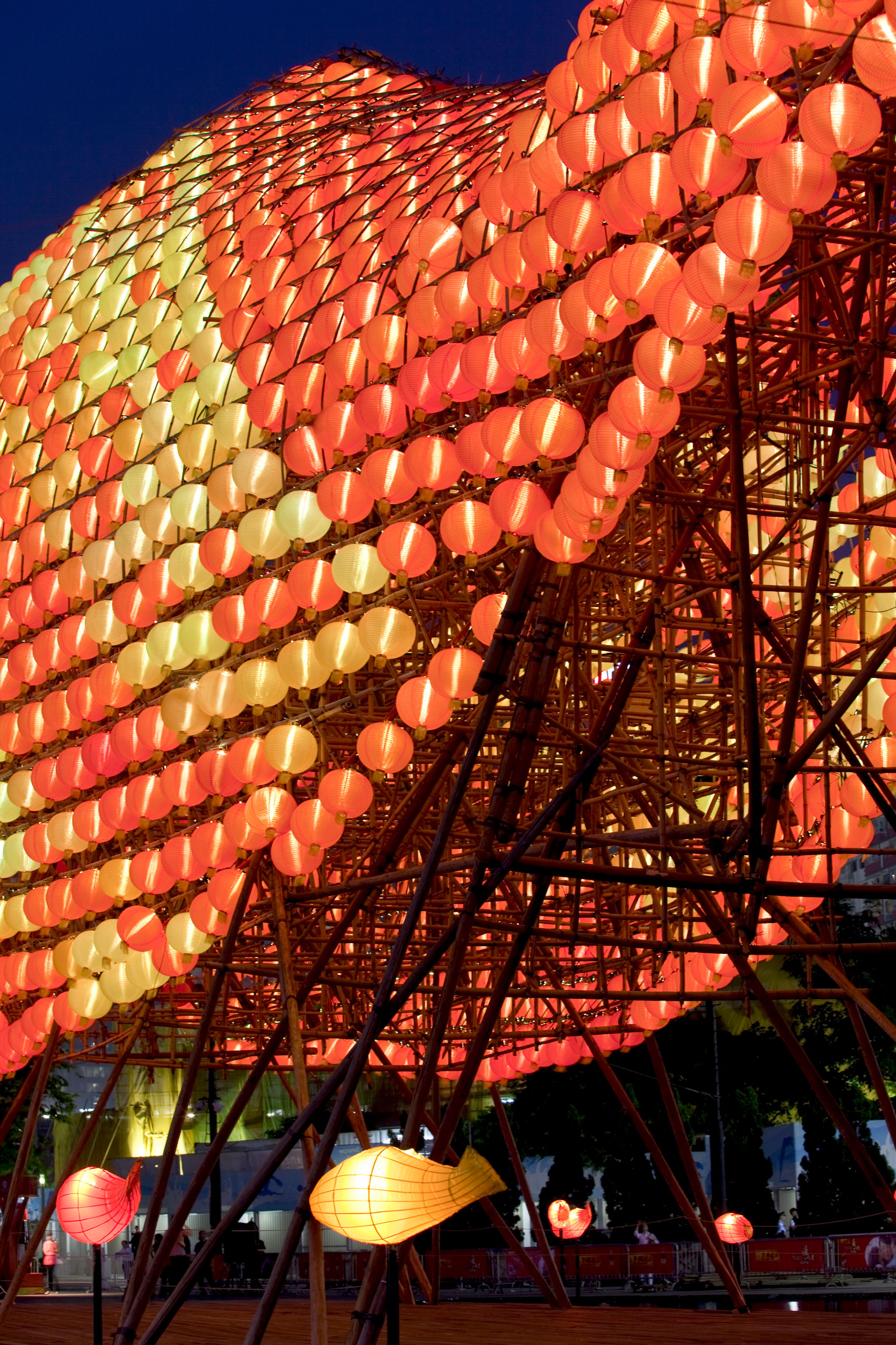 Traditionally, the fish has always been used as an icon in celebrations. In Chinese, the word fish also sounds the same as the word for "abundance", and more appropriately in Hong Kong's context, also the word for "entertainment".
The base of the fish is constructed with timber logs, raised 3.5 meters above ground, and consists of a cage completely weaved out of about 2,000 sticks of bamboo. The entire structure, based on traditional Hong Kong scaffolding techniques, is held together with wires and plastic cords, so not a single nail is employed.
The entire display has to be constructed in 12 days and taken down in 3 days, which makes the bamboo technique the only viable construction method.